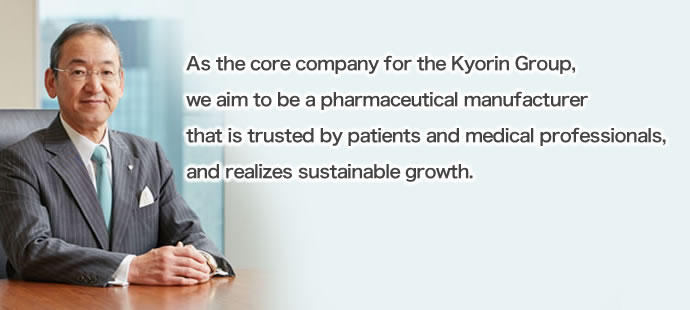 Since its founding in 1923, each and every employee of KYORIN Pharmaceutical has added unstinting effort to high ideals to bring about the creation, development, production and provision of new drugs sought by the medical frontlines to realize the corporate philosophy shared throughout the Kyorin Group of "Kyorin continues to fulfill its mission of cherishing life and benefiting society by contributing to better health" to bring smiles to the faces of patients and their families.
Currently, Japan's pharmaceuticals industry faces an uncertain environment with the full-scale arrival of an aging society and continued implementation of policies involved with dealing with that by restraining the costs of medical care and medicines. Under such circumstances, our company has adopted the slogan of being "a pharmaceutical manufacturer that is trusted by patients and medical professionals, and is recognized for its presence in society," as we work under the Kyorin Group's long-term vision HOPE100. We will seek to create new medicine that contributes to health worldwide, and establish a strong presence in the specific fields of respiratory, otolaryngology, and urology.
We ask our stakeholders for your continued support.
Minoru Hogawa
Representative Director, President and Chief
Executive Officer
KYORIN Pharmaceutical Co., Ltd.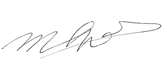 Kyorin group Long-term Vision HOPE100